Infrastructure and Transport
Infrastructure
RPP has extensive experience, advising clients on infrastructure projects, including remediation, highways and access roads, statutory services, site levelling, utility services and diversions as well as substations, district heating networks and green energy solutions.
We have experience in dealing with site abnormals such as drainage and culverts, retaining walls, site fill for levels, flood defence measures, demolition, drainage storage, section 278 works, section 106 works, public open spaces, piled foundations, cut and fill, reclaiming contaminated and underutilised land, vibro-compaction, ecology, landscaping, cellar infills and river diversions.
Our flexible, collaborative approach to each scheme enables us to deliver value and innovation to our clients and ensures we satisfy their project objectives.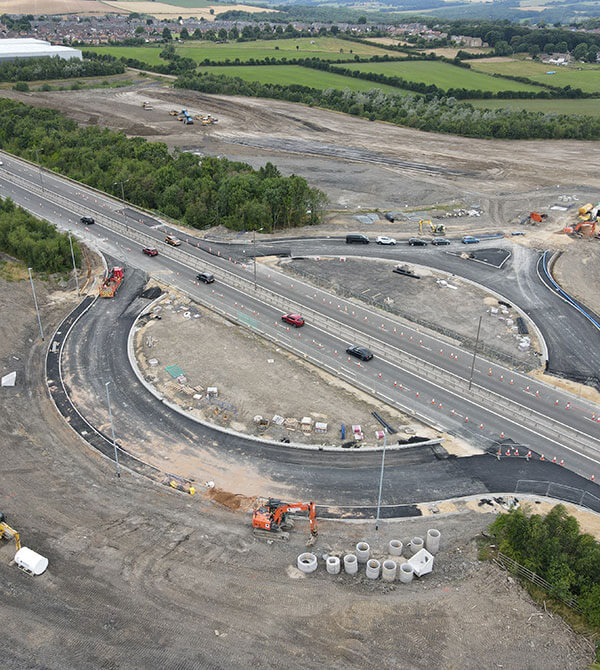 Transport
RPP have been involved in country-wide capital developments on both green and brownfield sites, with a combination of building and civil engineering works, including bus and train depots and stations, airports and air ambulance bases.
Our teams work closely with operators and stakeholders to ensure that projects meet the needs of end users, while remaining within budget. Over 87% of our current workload is with repeat clients - we have a reputation for providing a first-class service with a focused, proactive and reliable approach. We have also fostered close working relationships with the key specialist suppliers to the transport industry which affords a more proactive approach to delivering solutions to our client's needs.
We understand that the majority of transport and public realm projects go hand-in-hand with enhanced commercial opportunities to maximise revenue streams, for example through additional retail provisions. Our experience means we can provide guidance and advice to help clients maximise their commercial opportunities.