Asbestos Services
As an independent asbestos consultancy, we offer a range of asbestos services to ensure you are compliant with current regulations and legislation, from asbestos surveys and air monitoring to asbestos removal and project management services. Our UKAS-accredited teams can also assist with the procurement of Licensed Asbestos Removal Contractors, asbestos removals management and contractors and works auditing.
Asbestos Surveys/Inspections
Our specialist team of asbestos surveyors provide a proactive service, in full compliance with HSG 248 'The Analysts Guide for Sampling Analysis and Clearance Procedures' and HSG 264 'Asbestos: The Survey Guide'. Current legislation requirements dictate that all property (except for privately owned domestic properties) are assessed with an accurate asbestos register and management plan that should be maintained.
Fully accredited
Accredited to ISO 17020:2012 for asbestos management, refurbishment, demolition and re-inspection surveys and ISO standard IEC 17025 for fibre counting, using the World Health Organisation method, we provide an integrated management approach to your asbestos-related issues, from identification of asbestos in your portfolio, to asbestos management plans, we will ensure you are compliant with current regulations and legislation.
Free Asbestos Remediation Consultation and Advice
As we don't undertake asbestos removals in-house, we are able to give you independent and impartial assistance for any asbestos works required following your survey.
Asbestos Re-inspections and Management Plans
We will give you clear advice and recommendations on how often your asbestos should be re-inspected and carry out any re-inspections in line with your Asbestos Management Plan. Following an asbestos re-inspection, we will update your Asbestos Management Plan with the latest information and recommendations.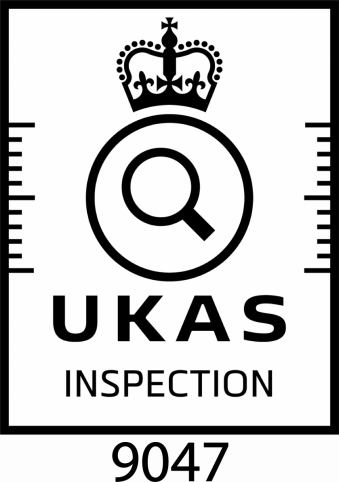 Asbestos Air Monitoring
Our specialist asbestos team can also provide UKAS-accredited Asbestos Air Monitoring to assist before, during and after asbestos works or asbestos disturbances. Any duty holder is required to manage their asbestos risks in line with the Control of Asbestos Regulations (CAR) 2012.
Also known as asbestos air testing, air monitoring measures the level of asbestos fibres within the atmosphere. By drawing air through a filter for a predetermined period, any airborne particles are collected and prepared for examination by our qualified asbestos analysts.
ISO 17025-accredited Asbestos Analysts
Our dedicated asbestos analysts are ISO 17025-accredited for both Asbestos Air Sampling and Asbestos Fibre Counting and take part in the HSE's Regular Interlaboratory Counting Exchanges (RICE) Proficiency Testing Scheme. We can undertake the full range of asbestos air monitoring and testing services that can be performed on site, including:
• Four stage asbestos clearance testing to HSG248: The Analysts Guide including work area/enclosure visual examination, clearance indicator air test, reassurance air testing and decontamination unit reassurance air testing as required.
• Reassurance air testing to HSG248: The Analysts Guide
• Leak air testing to HSG248: The Analysts Guide
• Background air testing to HSG248: The Analysts Guide
• Personal air testing to HSG248: The Analysts Guide.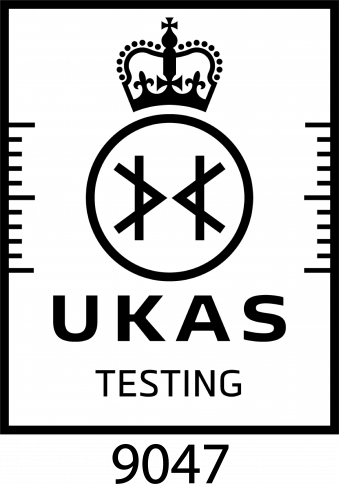 Get in touch
To see how we can help you with Asbestos Services
Contact