Project Information
Client
Bletchley Park Trust
Service
Quantity Surveying and Contract Administration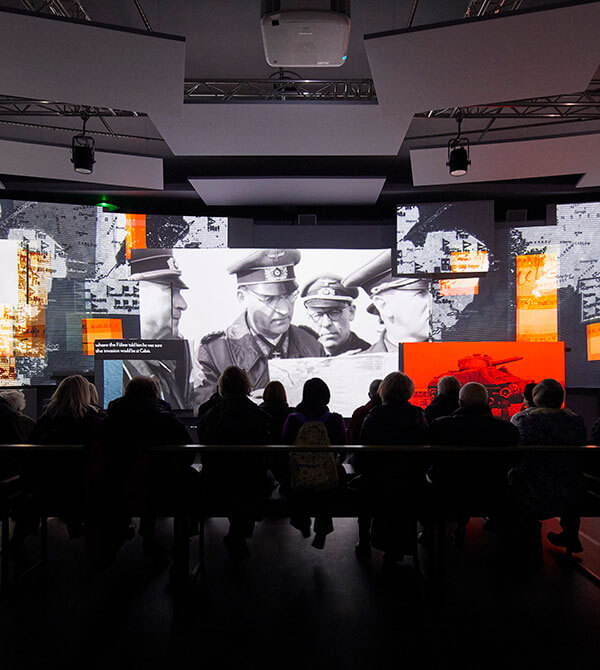 Key features:
• Grade II Listed
• Building Repurposing
• High Impact, interactive and temporary exhibitions
RPP are working with Bletchley Park Trust as cost consultants, as part of the on-going programme to help expand and develop its visitor experience.
The first project for the Trust was the fully-immersive D-Day exhibition, a cinematic experience located in the restored Teleprinter Building. This historic building is where hundreds of thousands of intercepted messages first arrived at Bletchley Park from secret listening posts across the UK, and Ultra intelligence was transmitted to Allied headquarters.
Lower Gallery Block A opened in April 2022. This sensitive restoration included the reinstatement of original features to create a flexible, interactive exhibition space - The Intelligence Factory - that tells the story of the Grade II listed Block A during the war years and improved accessibility for visitors to the museum.
We are now working with the Trust on the transformation of Block E, to create a new lecture theatre and education space, along with a new coach drop off area and road layout amendments.