Project Information
Service
Quantity Surveying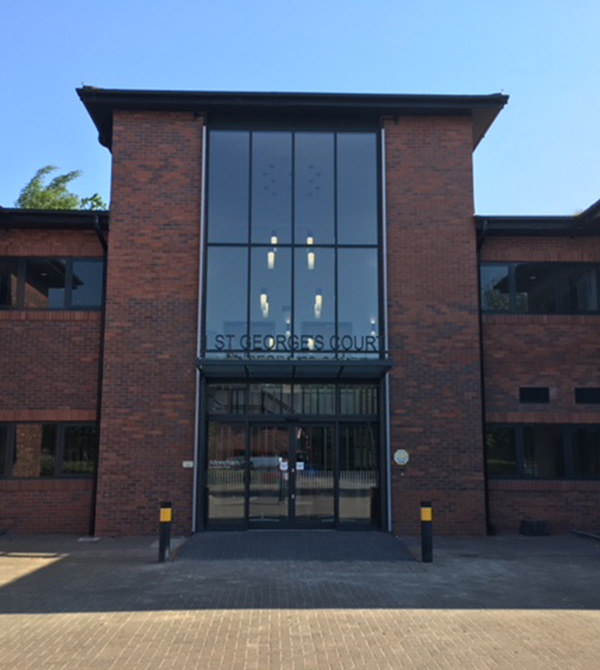 Key features
• Upgrade works programme
• Repeat client
The project involved a programme of upgrade works to offices across the business park, including redeveloping office space and upgrading core areas and facades.
This include the major refurbishment of No. 1 St. George's Court, which had formerly been let to a single occupier. Works included the introduction of a new feature double-height entrance screen and striking timber joinery around the large open stairwell.
Additionally, the cores (stairwells and toilets) of No. 8, 10, 14, 18, 26 Edward Court were updated and all windows across the Business Park were re-sprayed inside and outside to provide a more contemporary look.
RPP provided post-contract Quantity Surveying services to support CEG, including valuations, reviewing variations and cost reporting.