Sarah Swift Building, University of Lincoln
Project Information
Client
University of Lincoln
Service
Principal Designer and CDM Advisor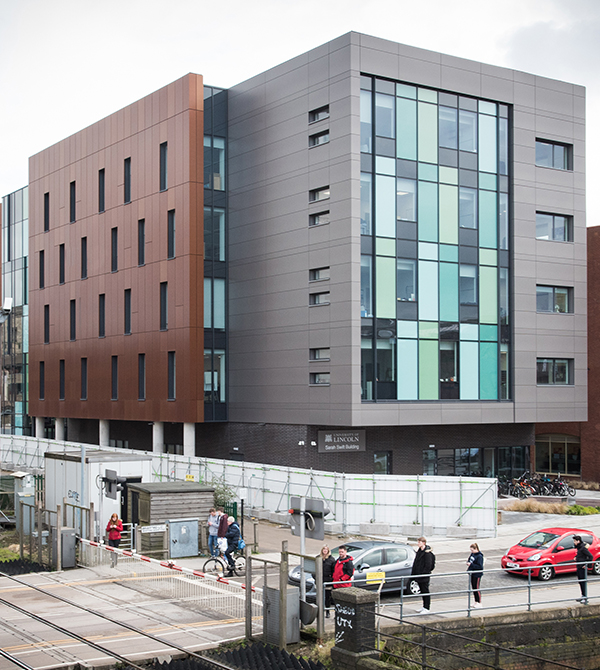 Key features
• Award winning
• Very constrained site adjacent to live railway line
• Offsite fabrication solutions
The new 5,500m sq Sarah Swift Building created a specialist teaching and research facility for the University's Schools of Health and Social Care and Psychology. The new academic building accommodates a diverse range of learning and research spaces, including offices, laboratories, lecture theatres and nurse training spaces, that support the continued growth in the disciplines and enhance the student learning experience.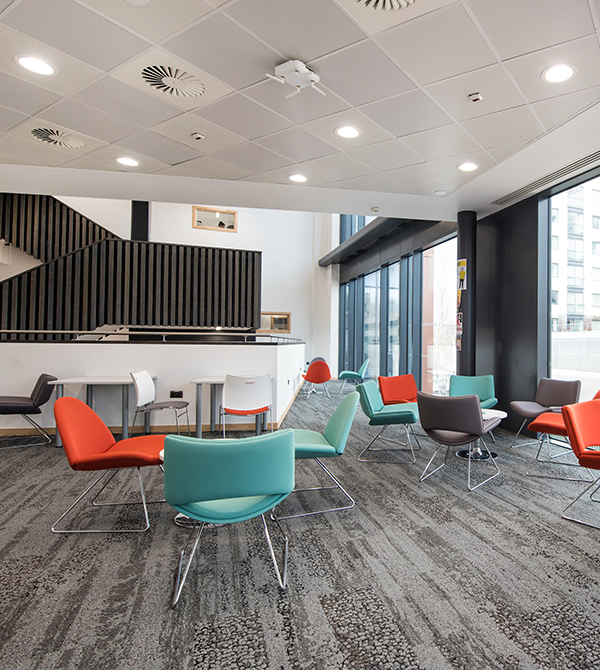 The five-storey building was constructed on a very constrained site in between two existing buildings and a railway. Offsite fabrication was core to the manufacture of this building. The restrictive site presented access challenges and storage limitations, which led to the selection of offsite technologies where possible, including bespoke zed bars for overhanging and intumescent paint clearance.
The project won the East Midlands Constructing Excellence Offsite Project of the Year Award 2019.