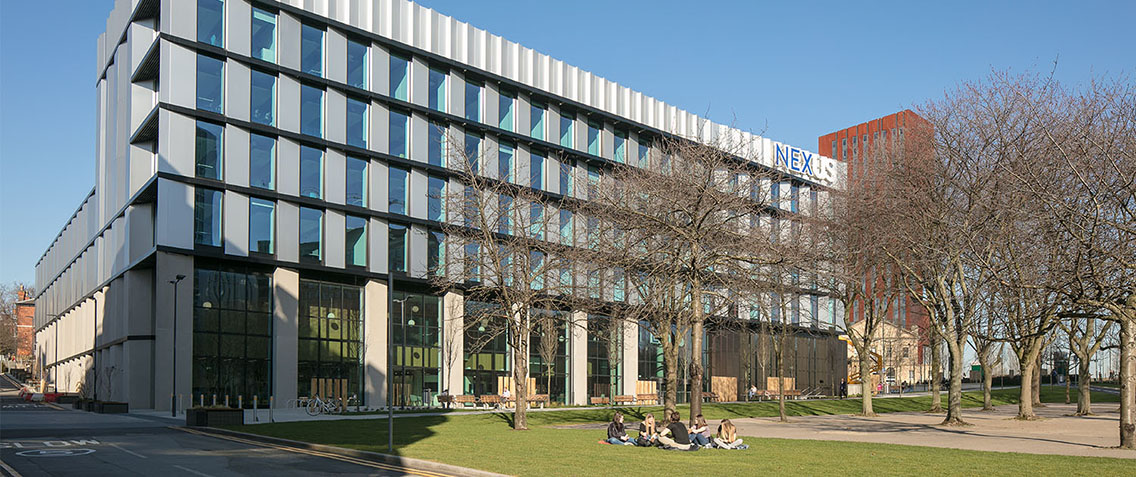 Nexus Innovation Enterprise Centre, Leeds
Project Information
Client
University of Leeds
Service
Quantity Surveying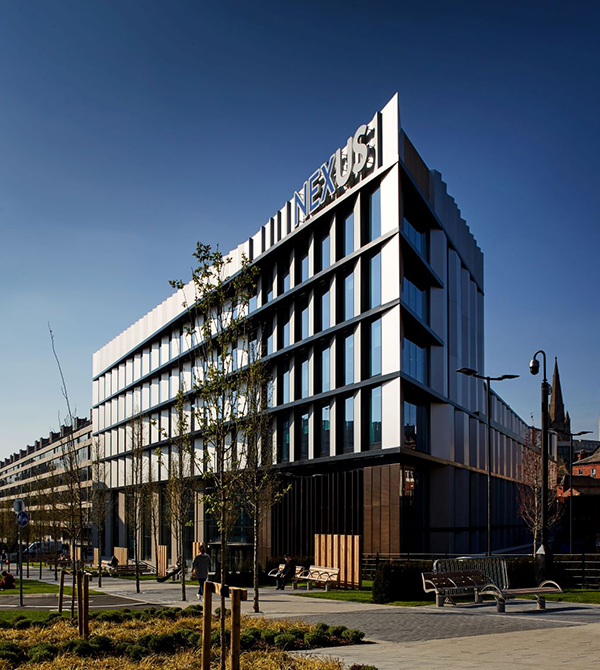 Key features
• Triple height atrium
• Lecture theatre, office space and wet and dry labs
• Extension of the existing LTHW water service from the existing Energy Centre
The 9,980m sq Nexus created a hub for the growing innovation community in Leeds, providing a high-profile gateway to research and innovation at the University and bringing together business and academics.
The building is a mix of three and six storey structures, built around a triple height atrium with a glazed roof. The ground floor houses a digital exhibition space, café, business lounge, 110-seat lecture theatre, four seminar spaces and open and semi-private spaces.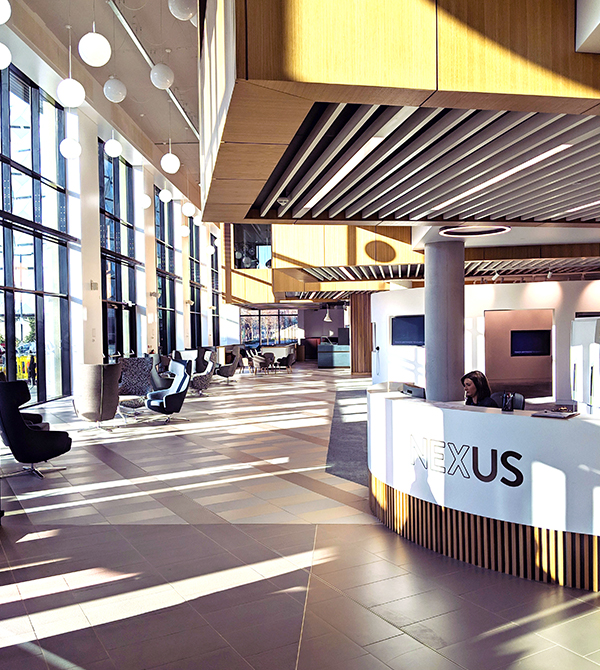 The first floor has extensive open and semi-private collaboration spaces and 12 meeting rooms, break out zones and collaboration space. It houses teams from Nexus, Research and Innovation Services and other University business-facing professional service teams.
The second floor features office space and 12 wet and dry laboratory spaces each with write-up space, eight fitted out as Category 2 and four as generic labs that can be used by businesses for mechanical and electrical/electronic research and development. The remaining floors provide 60 fully furnished, comfort-controlled office spaces, ranging from two-person spaces upwards.