Lookers Renault, Stockport
Project Information
Service
Employer's Agent and Cost Consultant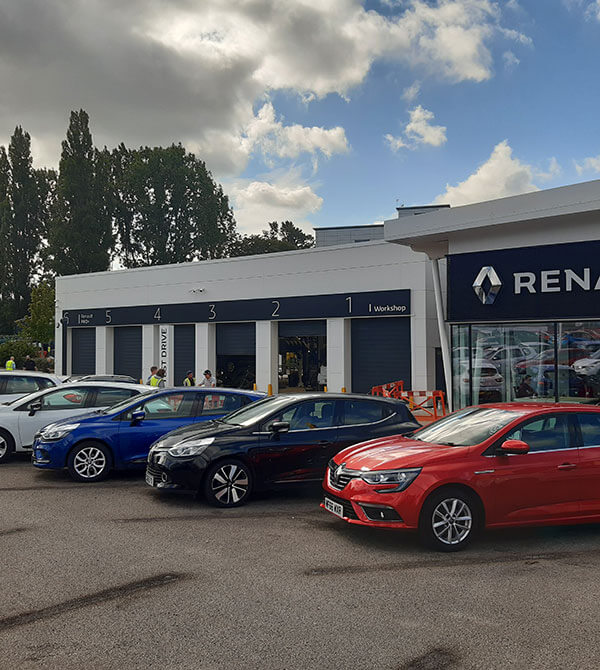 Key Features:
• Insurance reinstatement
• New build and refurbishment
• EV charging display
The project comprised the reinstatement of an existing Renault dealership following a fire. This included the full strip out of all internal areas and external envelope. The only elements to be retained were the frame and the floor slab.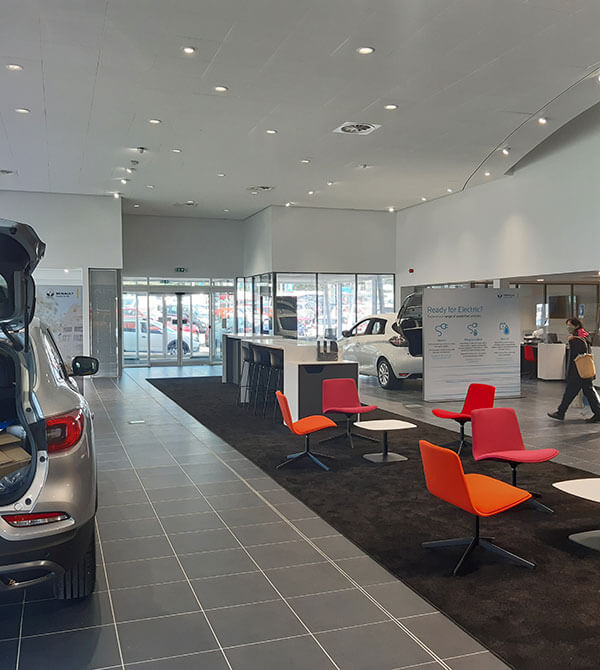 Our role involved negotiating the reinstatement cost with the Insurers and agreeing a lump sum cost to reinstate the dealership to its original state before the fire. Once costs were agreed, we managed the clearance of the site and the rebuild of the dealership, which had to be delivered within the insured sum. As part of this role, we also managed the direct supplier and consultants orders.
The dealership was the first in the UK to showcase the Evolution Brand Concept, including a new EV charger display area for the Renault ZE vehicle models.